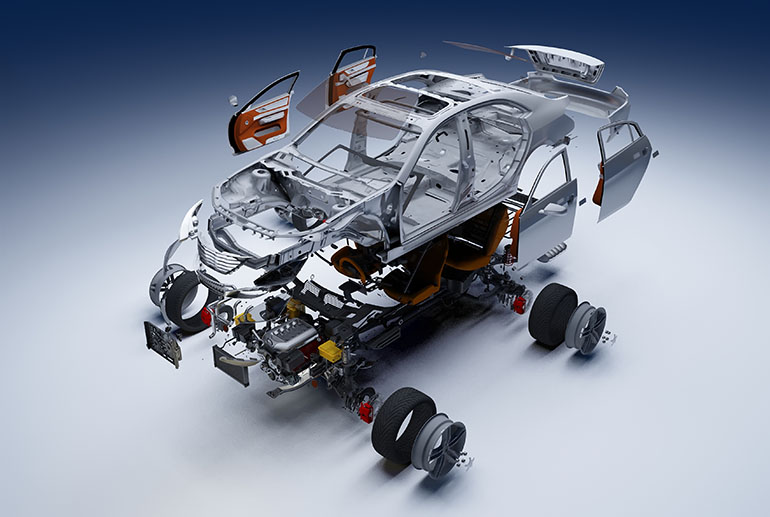 From regular oil changes to surprise engine problems, it's no secret that owning a used car can be expensive. Many car owners know that they can save a few precious bucks by opting for used car parts when taking their vehicle in for routine maintenance. However, because of their second-hand status, some car owners might worry that relying on used parts in auto repairs might be too big of a risk to justify any dollars saved at the mechanic. Fortunately, from choosing a reputable supplier to researching part history, there are many ways to buy used auto components to the benefit of both your car and your wallet. Read on for six tips to help you make the most of your next used auto parts purchase.
Pick a reputable supplier
When buying used car parts, picking a reputable seller can protect your dollar and prevent any accidents that might arise from choosing unsuitable parts. Auto part stores are likely your best bet for reliable car component buys, though some outline retailers offer consumer reviews that can help you make a responsible purchasing decision.
Ensure you know which part you need
It's not enough to know that you need to replace your alternator when shopping for used car components. Before contacting an auto parts retailer, make sure you understand which specific item is required, perhaps consulting your vehicle's owner's manual for part numbers. Alternatively, you can bring the component you're looking to replace into an auto parts store to help the seller know what you need.  
Ask about part history
Nothing is more disappointing than buying a used car part and needing a replacement just a few months later. When purchasing auto parts, it's important to remember that sellers can "rejuvenate" cracked or defective components to make them look brand new. Before you buy anything, make sure your seller can confirm the item's age and mileage.
Follow up on the return policy
No matter how much due diligence you do before purchasing a used car part, there is always the potential for something to go wrong once you hit the road. To make a part failure as painless as possible, make sure you understand your seller's return policy before making a purchase. For example, some online retailers won't allow returns without a hefty restocking fee, and other sellers don't permit returns beyond 30 days of purchasing.
Don't forget the warranty
In addition to following up on a car part's return policy, it's also essential to understand any warranty policy before making a purchase. When buying from a car wrecker or junkyard, sellers might be willing to extend the warranty of a particular component upon request. And when purchasing from an auto parts store, it's important to look for the warranty terms in fine print before making any final decisions.
 Learn when to leave used parts behind
Some car components, such as brake rotors, brake pads, and starters, wear out too quickly to be fixed with used parts and are best replaced brand new. Additionally, some used auto parts can cost up to a few thousand dollars, so you should hesitate to replace large pieces like your transmission unless the item is accompanied by a warranty of at least 12 months.
Parting thoughts
Whether you're replacing your radiator or simply searching for a new side mirror, there is much to know before purchasing used car components. However, from understanding warranty policies to choosing a reputable supplier, there are many steps you can take to pick used auto parts that will get your car back on the road in tip-top condition.